Repères biographiques
Short Biography
Annie Gentès is  Professor  in Design and Information and Communication Sciences at Telecom Paris and Head of the Codesign and Media Studies Lab.
She teaches new media art, innovation and design:
Master "Design, Media, Technology" with the University of Paris 1 Panthéon Sorbonne.
Master "Design and sciences", with ENS Cachan and ENSCI
Undergraduate courses: Design and Innovation (SIM), innovation and narration (Master PIC), and gamification (SES)
Activités :

enseignement,

recherche,

projets
Activities :

Teaching,

Research,

Projects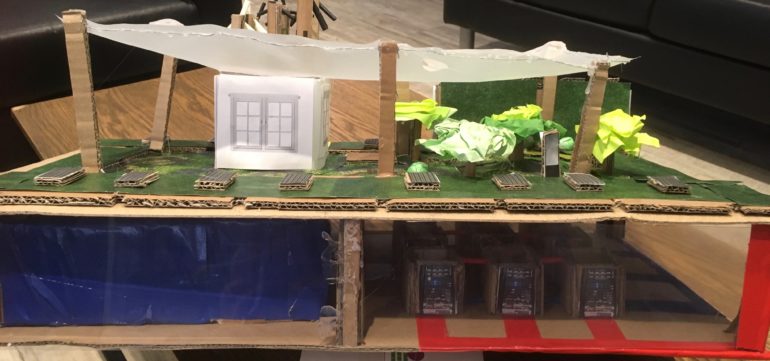 My research topics are:
Radical innovation is happening outside of disciplines!  The in-discipline of design
I coined the term "in-discipline" to describe how design works in between disciplines. The In-discipline of design is about de-structuring, re-composing, and elaborating on disciplines. Radical innovation as well as scientific breakthroughs happen in a design space where disciplines under-determine each other so that an "X", an invention, can happen.
What do we know about design? A media-centered model of design
The analysis of design methods in engineering, art, and design shows differences but also common points:  composition, storytelling, mediologic dialog. This research has also allowed me to build a coherent model of design as a media-centered activity, both conceptive and communicative.
How can we bring more innovative thinking into organizations? Anchored creativity
Elaborating on design thinking methods, I develop design methods that use the DNA of companies to design for and with the organizations. I developed in particular the organa design method but also "creative evaluation", or "perlaborative interviews" and  design tools like COSI cards, Drop Dead Design.
Interrogation du serveur HAL en cours...
Waiting for HAL server...