The
Institut Polytechnique de Paris
campus provides students with a wide variety of housing and dining opportunities in the immediate vicinity of Télécom Paris.
Lodging at Palaiseau
The
Institut Polytechnique de Paris
campus offers a wide range of housing and catering facilities for students, particularly in the immediate vicinity of Télécom Paris
.
To find accommodation for your studies at Télécom Paris, several options are possible:
Go through the one-stop shop that groups together a certain number of residences on the Saclay campus;
Request student housing in one of the residences with which the School has a partnership agreement in Paris, Massy or Palaiseau;
Access the exclusive offers on the Studapart portal;
Make a request to any other public or private residence;
Choose an accommodation in the private domain.
You will find below a map presenting the different accommodation options, as well as the catering offers around the School :
The School strives, to the best of its ability, to help its students find the best solution for accommodation. However, certain criteria remain a priority.
If you have any questions, you can contact us at logement@telecom-paris.fr.
Accommodations accessible via the one-stop shop
Six residences, in Palaiseau and Le Moulon, are accessible via the one-stop shop.
For any entry into a residence as of September 1, 2021, the one-stop shop will consider applications submitted around mid-June (the precise date will be communicated later).
Procedure for the one-stop shop
Select Télécom Paris in the list
Consult the available offers and save your choices
Confirm your registration with Télécom Paris and definitively validate a list of three accommodation wishes in order of preference
Receive by e-mail the acceptance or refusal of the request
At Palaiseau – Less than a 10-minute walk from the School:
Residence All Suites Study
27 boulevard Thomas Gobert F-91120 Palaiseau
Residence ALJT Palaiseau-Saclay Homer
28 boulevard Gaspard Monge F-91120 Palaiseau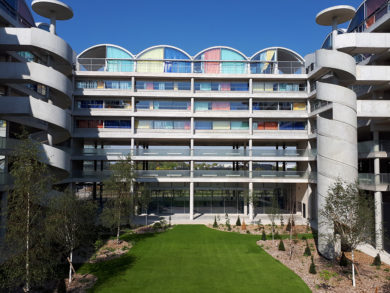 Residence CROUS Jean d'Ormesson
20 cour Pierre Vasseur F-91120 Palaiseau
At Le Moulon – 15 minutes from the School via the 91.06 bus:
Residence CESAL
1 rue Joliot-Curie F-91190 Gif-sur-Yvette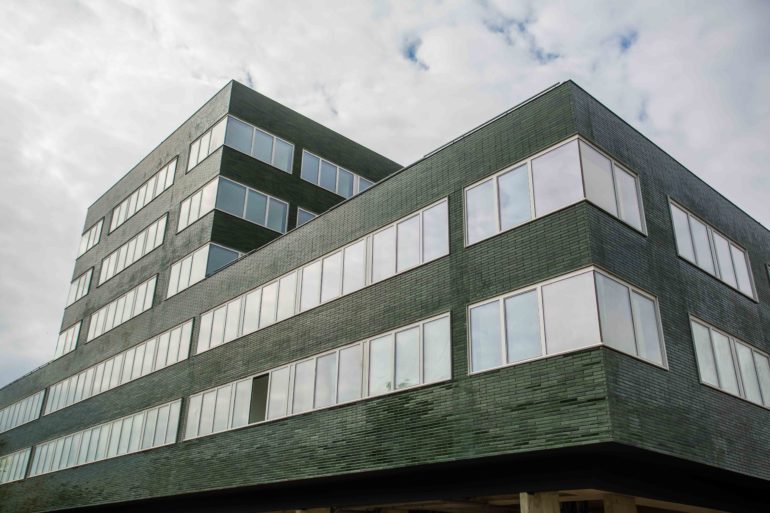 Residence CROUS Georges Sand
16 rue André Blanc Lapierre F-91190 Gif-sur-Yvette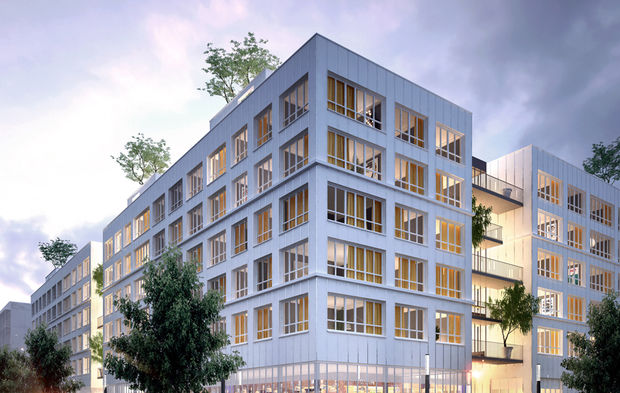 Residence CROUS Eileen Gray
1 rue d'Arsonval F-91400 Orsay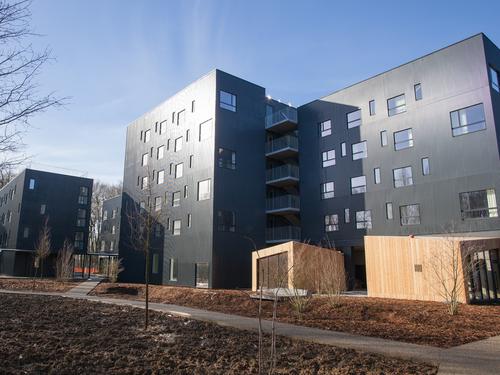 Direct partnership housing
Télécom Paris offers its students, apart from the one-stop shop, other residences with which it has signed a partnership agreement:
The Cité Internationale Universitaire of Paris
Within its 40 houses spread over a 34-hectare park, the Cité Internationale Universitaire of Paris welcomes 5,600 students, researchers and artists of more than 130 nationalities.
The heart of the capital can be reached in a few minutes by RER B, station Cité Universitaire or line 4, station Porte d'Orléans. The T3a tramway passes right in front of the Cité Universitaire.
Our residences
57b, boulevard Jourdan 75014 Paris
Tel: +33 (0)1 43 13 58 20
1, boulevard Jourdan 75014 Paris
Tel: +33 (0)1 58 10 33 00
House of the Provinces of France
55, boulevard Jourdan 75014 Paris
Tel : +33 (0)1 53 80 61 00
Julie-Victoire Daubié Residence
27F, boulevard Jourdan 75014 Paris
Tel : +33 (0)1 43 13 55 00
Monthly fee
Effective September 1, 2022

Single room (except at the Maison du Maroc and the Residence Julie-Victoire Daubié): 599 € (internet access included)
Single room at the Maison du Maroc: 465 € (internet access included)
Individual studio at the Julie-Victoire Daubié residence: from 658 to 663€.
ALS (student housing assistance): 85 € for non-grant students or 112 € for grant students.
Conditions
Special conditions
The full month is charged for a stay starting between the 1st and the 15th.
Rooms are booked for September 1st.
½ month is charged for a stay starting between the 16th and 31st (arrivals outside of September only).
a deposit is required on arrival: 1 month's fee refunded at the end of the stay in the absence of damage.
possibility to leave the room during the summer period.
Your room (14 to 16 m²)
Furnished, individual refrigerator.
Complete private sanitary facilities (washbasin, shower, WC).
Telephone line (paid calls).
Broadband internet connection.
Sheets and blankets provided.
Services in each house
Common kitchens (hotplates, sinks, individual lockers for dishes).
Relaxation room.
Working room (tables, chairs).
Computer room.
Laundry room with washing machines, dryer, ironing boards.
Mailboxes on the first floor
Reception
How to register
Registration is done online on the CIUP website and must be confirmed with the CIUP by the MAISEL.
You must make a request for accommodation at La Maisel: following the acceptance of your request, you must register online on the CIUP website (the terms and conditions of registration will be sent to you by La Maisel): www.ciup.fr or workflow.ciup.fr/citeu/site/login.php
Services
Sports facilities
2 stadiums, 1 gymnasium, 1 swimming pool, 8 tennis courts, 1 weight room…
South space: dance room (200 m²); tatamis (175 m²); fencing room of 13 tracks (530 m²).
Gymnase des Arts & Métiers: 1 official handball court; 1 official court or 2 reduced basketball courts; 1 official court or 3 reduced volleyball courts; 5 badminton courts; 1 tennis court.
Tennis: open tennis courts; training wall.
International house: 25m x 10m swimming pool; weight room (150 m²); dance or table tennis room (290 m²).
Dalmasso Stadium: stabilized soccer field; 110 m synthetic track; high jump and long jump areas; long throw and shot put areas; basketball / volleyball court; lighted stadium.
West Stadium: rugby field; 400 m synthetic track; 110 m synthetic straight; synthetic basketball field; synthetic volleyball field; jumping area.
Catering
Inside the Cité: a university restaurant (with reduced rates for students), a brasserie
Culture
A theater, conferences, exhibitions, concerts and a very rich calendar of other cultural activities are offered to you.
A bank and a postal agency are also present in the Cité.
The ECLA residence
16 avenue Emile Baudot F-91120 Palaiseau

It is located about 20 minutes from the School by bus 91.06.
The ECLA residence has many spaces to work and give life to one's passions: meeting rooms, room dedicated to gaming, music studio, collaborative kitchen, sports rooms, coworking areas, an outdoor multisport field and even two petanque courts are at your disposal, as well as that of the ECLA team members who regularly organize events.
Cachan Campus
60-70 rue Camille Desmoulins F-94234 Cachan Cedex
This residence is located on the Cachan campus, in a green and pleasant setting.
The residence has a laundry, study rooms and a multipurpose room.
Housing accessible through the STUDAPART portal
The STUDAPART Telecom Paris portal gives you access to a stock of 300 homes for individuals and professionals.
To access the offers, you will need to connect with your e-mail address from the School or via the intranet.
You will be asked for an admission or registration certificate to complete your rental file.
Accommodations in the All-Suites Appart Hotel Residence
25 avenue des Alliés F-91120 Palaiseau
Télécom Paris has signed a bilateral agreement with the All-Suites residence for an entry into the residence from June 2020.
The services included in the rent include: unlimited wifi, a linen and crockery kit, an equipped kitchenette, television and access to TNT channels in all rooms; a gym, a sauna, and a shelter for two-wheelers.
Other residences located nearby and in the cities surrounding the School :
At Palaiseau:
At the Camille Claudel district:
[/accordeon]
At Les Ulis:
At Antony:
At the Atlantis Massy district:
In Orsay:
In Châtenay-Malabry:
Additional support
Télécom Paris has signed a partnership agreement with Science Accueil to facilitate the installation of staff and students of the School.
To benefit from the services of Science Accueil, you must first register on the site (in French or in English) More specifically, Science Accueil proposes to foreign students of Télécom Paris:
Information on the availability of furnished housing
Contact:  housing
Administrative assistance on problems related to mobility
The Science Accueil team helps you with your visa, residence permit and renewal, work permit, health insurance, bank account, insurance, schooling and childcare…
Contact: assistance
French as a Foreign Languages courses
Science Accueil offers French courses in Orsay, Bures-sur-Yvette, Gif-sur-Yvette, Plateau de Moulon and Évry.
Contact: foreign languages
Bilingual cultural outing in Île-de-France
Science Accueil offer outings in the south of Île-de-France, Paris and France; or events, specially organized for recipents of Science Accueil and their families.
Contact: bilingual cultural outing
Some tips before you sign a lease
For each residence, check which fees are included in the rent indicated and which fees you are responsible for paying. Don't hesitate to bring someone with you during the move-in and move-out inspections (états des lieux), in order to avoid any disputes.
Helpful links
Housing assistance
Dining
The Télécom Paris building houses a restaurant and a cafeteria which can serve up to 1,000 meals a day. These dining facilities are open to students, faculty and staff of the
Institut Polytechnique de Paris campus
.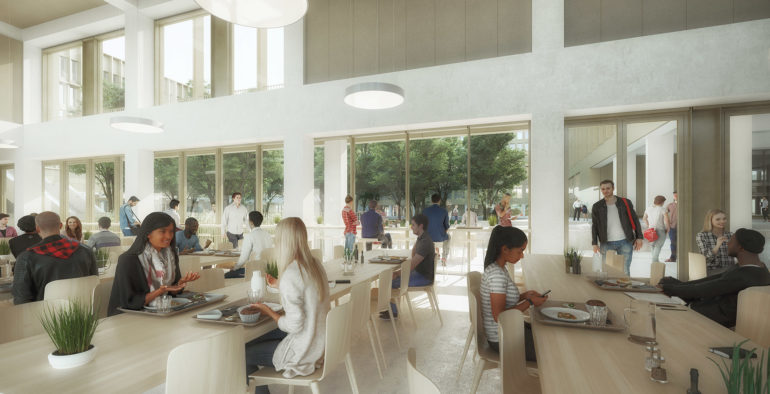 The restaurant "Le Wan" is a self-service restaurant. It is open from 11:30 am to 1:45 pm and can serve 800 meals a day.
The cafeteria "Le Weeky" is adjacent to the restaurant and is open every day from 8am to 4pm without interruption. Drinks, pastries, and snacks are available for sale for consumption on site or to take away.
The cafeteria "Le Worko", close to the Documentary and Digital Resources Center on the 2nd floor, is open from 8 am to 6 pm. Hot drinks and snacks are sold there continuously.
Other eating places are available for our students, staff, and guests in the immediate vicinity of the school:
A Restaurant – Brasserie EDF (accessible under agreement)
A restaurant "Au living".
Two university restaurants (CROUS)
A cafeteria and a restaurant of the École polytechnique (accessible under convention)
A cafeteria at ENSTA Paris
A "Panifique" bakery
A Franprix convenience store
A restaurant of Asian specialties "O Food Asia"