If it's about work, leisure, healthcare, transport, communication, security and so much else, you can be sure that data science lies at the heart of it. Télécom Paris, the top digital engineering grande école in France, bringing together a community of over 500 people dedicated to research, has produced a summary of a year's worth of research and innovation. The generously illustrated 94-page document depicts the great variety of scientific fields, research projects and applications generated by this abundant ecosystem.
Research fields at Télécom Paris cover all digital science disciplines, from physical layers (such as electronics and optics) to applications and social impact (economics and social sciences), including  computer sciences, mathematics and statistics. Applications are embodied in
six strategic themes
: digital trust, design – interaction – perception, digital innovation, mathematical modeling, data science and artificial intelligence, very large networks and systems.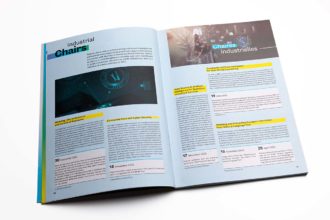 This report will be of interest to senior and junior researchers, students and future PhDs, industry executives and entrepreneurs, journalists, innovation stakeholders and policy makers. In it, they will find out about today's research, in other words, the technology innovations of the future. Télécom Paris thus intends to resonate with its core mission, defined with all of its staff: "To shape, envision, and design models, technologies, and digital solutions that serve a society and economy mindful of people and the environment."