Design reliable and secure embedded systems
Full-time | Campus of Saclay, in Palaiseau
A unique program in France in the field of embedded systems built around the needs of recruiters.
A faculty that brings together teacher-researchers from the school's three research departments (Communications and Electronics, Computer Science and Networks, Economic and Social Sciences) and professionals in companies.
Prestigious partner companies.
Presentation
Take up the industrial and societal challenges of the digital revolution with cyber-physical engineering of connected objects by integrating high-level training covering the design of reliable and secure embedded systems.
In barely 20 years, embedded systems have ushered in a new industrial era, using the miniaturization of electronic chips to make all everyday objects powerful, intelligent and communicating. This industry is present in all sectors of the economy (telecommunications, health, defence, security, transport, aeronautics, energy, robotics, leisure, etc.).
The Post-Master's Degree in Embedded Systems offers a training of excellence that includes :
Critical embedded real-time systems,
Operational safety (security, reliability),
Connected systems and objects and joint software/hardware design,
Modeling, testing and verification of complex systems,
The transformation of innovations into economic value.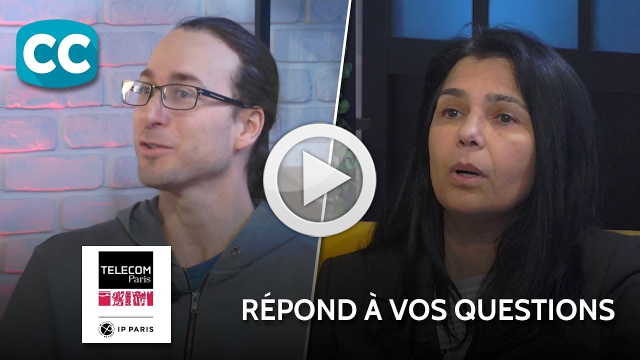 Program
The program takes place over a 6-month full-time training period followed by a 4 to 6-month professional thesis internship. A « Fil Rouge » professional project and thematic conferences complete the curriculum.
A common thread project to apply the knowledge acquired and group work in real conditions. – Thematic conferences with company specialists to facilitate professional integration.
Teachings
Hardware and Software :
Electronics for embedded systems,
Reconfigurable architectures and HDL,
Compiling, concurrent programming,
Microprocessor-based systems,
Linux drivers
Modeling and Design :
Software architecture modeling of embedded systems,
Control systems and systems engineering,
SystemC and hardware modeling,
Verification and testing
Application :
Architecture of embedded systems and IoT,
Critical real-time embedded systems,
Safety and Reliability
Transverse modules :
Personal data and digital identities,
Management of international projects,
Technological innovation
Project « Fil Rouge »
This project places a group of students in a professional situation to put into practice the knowledge they have acquired. Carried out under the responsibility of a teacher-researcher, these projects are proposed and supervised by professionals in the sector. They are always based on real data and problems of companies.
Monthly conferences
These thematic conferences are organized with company specialists. Their objective is to present concrete cases of embedded system developments and to create meeting points between students and professionals in the sector.
Professional thesis
It represents both a privileged means of acquiring knowledge and an opportunity to put into practice, during an internship in a company, the methods, techniques, tools and approaches studied during the course period. It offers the opportunity to confront practical experience and conceptual reflection.
Level of French required
All our Post-Master Degrees demand a very good level in French language in order to feel comfortable in following the classes that are long and complex, to understand the nuances of the French language, even the most subtle, and be able to take your written exams in French. A C1 level in French is the minimum required. A C2 level is even recommended. The better you will speak French, the easier the understanding of your classes will be, which is the key of your success in your studies.
Careers
Main recruiters: telecommunications, health, defence, security, transport, aeronautics, energy, robotics, leisure.
Graduates of the Post-Master's Degree in Embedded Systems are prepared for the following functions :
Embedded systems architect,
Embedded systems project manager,
Embedded systems designer and developer,
Embedded systems R&D design engineer,
Embedded systems consultant.
The needs for professionals in the sector concern all companies ranging from start-ups, small or medium-sized enterprises (WizziLab, NetAtmo, Parrot, Withings, Devialet, Sigme Designs) to large groups (ST, Thales, Airbus, NXP, Google, Apple, Siemens, Bosch, Renault, Valeo, RATP, Transdev, Safran), government agencies and engineering and consulting firms.
The program you propose covers in a balanced way different topics that we consider important for embedded systems. In particular, we appreciate the emphasis on topics related to reliability and safety.
Patrick Sega, Group R&D Transversal Projects Director at Valeo
The companies that support us
Syntec Numérique, Embedded France, Thales R&T, Schneider, Valeo, Wizzilab
Once a month, students and professionals meet for conferences.