To be accepted for PhD study at Institut Polytechnique de Paris, you must fulfill certain admission conditions. There is a required academic and language level.
Admissions
Academic and Language Prerequisites
In order to begin PhD study at Télécom Paris with a high chance of success, the candidate's ability to conduct original, high-quality research must be verified in advance. This includes the verification of prerequisites based on two key aspects:
Academic prerequisites
To be accepted for PhD study, candidates must have a minimum of a Master's degree, obtained with excellent results:
Excellent academic performance in a Master's program, demonstrated by previous academic records and any other supporting information. If the degree obtained is not a European Master's degree, meaning one included in the Bologna process, an equivalency is required, as set out in the Decree of 25 May 2016 on PhD study. It is granted by the Doctoral School, based on the information submitted.
A positive research experience to the greatest extent possible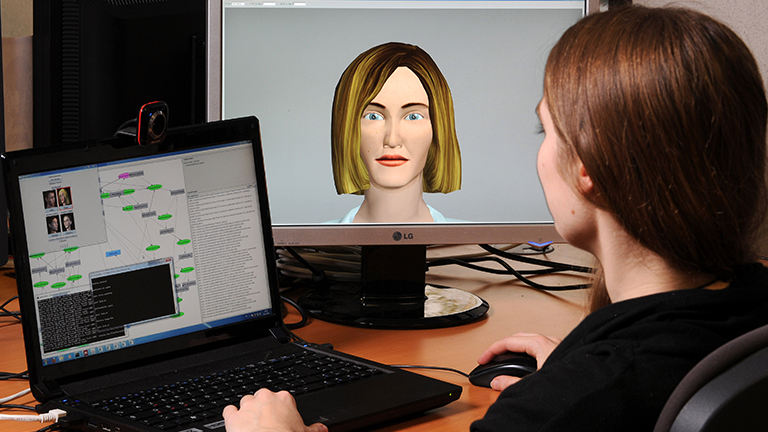 Language prerequisites
The candidate's language capabilities must also be taken into account:
A high level of proficiency in English as a scientific communication language is required (written and spoken) given the dominance of this language in the world of research. All candidates must therefore have a high level of proficiency or be close to attaining such a level. In the latter case, students will be required to take courses to improve their English proficiency from the beginning of their PhD study, with an obligation to achieve results
Proficiency in French is not required, since the required level of English enables PhD students to communicate with their thesis supervisors and other students without difficulty. Nevertheless, non-French speaking PhD students are strongly encouraged to make an effort to acquire proficiency in French over the course of their PhD study. In addition to representing an additional skill which could give PhD students an advantage in their future professional environments, proficiency demonstrates an interest in French culture in its various dimensions.
Application Process
There are a number of ways to apply for PhD studies at Télécom Paris:
Apply for a thesis topic posted on the ADUM portal for Télécom Paris
Send a speculative application to a potential supervisor. In this case, the application must focus on the research professor's scientific fields. Only candidates with excellent academic records, demonstrated and supported by proof, will be considered.
Apply through industry funding, requiring academic supervision which Télécom Paris can provide (e.g. CIFRE convention). Such collaboration is usually initiated by the company or a research professor, but the candidate may also act as a catalyst for this collaboration.
In all cases, an in-depth interview is required with the thesis supervisor in order to assess the applicant's level of expertise and motivation for the proposed topic.
In the event of a competition open to applicants for a set of topics over a defined period of time, all candidates will be given an opportunity to appear before a committee from the Doctoral School, following a possible pre-selection of applications based on merit.
Enrollment Fee and Administrative Formalities
Enrollment fee
PhD students enrolled at Télécom Paris must pay an annual enrollment fee set by the French Ministry of Higher Education, Research and Innovation (MSRI).
In 2018-2019 the enrollment fee for all PhD students was €380. In addition, PhD students must pay a CVEC (student life and campus contribution) in order to be officially enrolled. PhD students who benefit from a fellowship from the French government are exempt from these fees.
PhD students are not required to pay any other fees or charges.
Legal and administrative formalities
No candidate may enroll in a PhD program at Télécom Paris if he/she is not in compliance with the law and regulations and authorized by the competent authorities. This includes:
Authorization to reside in France for the duration of PhD study, which may require obtaining a long-stay visa, depending on the candidate's nationality
Obtaining consent from the HFDS (Senior Defense and Security Officer), which is not automatically granted and depends in particular on the candidate's nationality and nature of the thesis topic
Having access to sufficient resources to successfully carry out PhD study in respectable living conditions. Since all PhDs carried out at Télécom Paris must benefit from funding, this condition is automatically satisfied
Benefiting from social security cover through affiliation with a health insurance scheme. This is also automatic as part of the doctoral contract, as in other cases, as of autumn 2019.
PhD Timeline
Successful completion of a PhD involves supervision throughout the designated three years of study. It is especially important to ensure that work progresses smoothly and does not fall too far behind the schedule, which is usually broken down into 3 phases:
Establish the state of the art (first six months)
Develop and conduct original research and associated scientific production (seminars, publications in journals, patents, develop software, demonstrators etc.) (months 6-36)
Write and defend thesis (months 30-36)
In addition to regular meetings with their thesis supervisors, PhD students benefit from outside feedback on the progress of their work from a "monitoring committee" in accordance with the regulations. This feedback can help boost their work, suggest areas to explore or detect problems, in which case the Doctoral School is notified.
Furthermore, PhD students are required or permitted to devote a limited portion of their working time to:
Receiving supplementary training intended to expand their spectrum of knowledge in their scientific field (in compliance with the Doctoral School's specific rules)
"Additional activities" which may include teaching, advice, commercialization etc., limited to 64 hours per year. These activities are paid and require authorization.
Thesis defense
Preparing a defense is a key aspect of PhD study. It involves the following steps:
Students write their thesis, which must comply with practices of the discipline and strive for an excellent level of quality in terms of both form and content.
Theses may be written in French or English, but in the latter case PhD students are required to produce an additional text in French. Furthermore, students may defend their theses in English, depending on their level of proficiency and the thesis committee's language skills.
The thesis must be approved by two rapporteurs (members of the thesis committee), appointed in accordance with national rules, after which PhD students are authorized to defend their thesis.
The committee is composed in accordance with national rules and is sovereign in its decision to award the diploma. After the defense, PhD students may be asked to make corrections to their thesis, which may delay the awarding of the diploma.
The diploma is delivered within a maximum of 6 months after the defense. Students may request a provisional attestation indicating that they have been awarded a PhD.
Florence Besnard

Coordinator of the doctoral program administration

Télécom Paris

email

email
François Roueff

Director of doctoral education

Télécom Paris

email

email