Fondation Mines-Télécom
Fondation Mines-Télécom
, a recognized public-interest organization, supports Télécom Paris in its teaching, innovation, research and foresight missions at the heart of digital, industrial, energy and education transformations. Through the patronage of corporate partners, alumni and parents of students, it contributes to the development of the school's priority areas.
Key figures illustrating the Fondation's support for Télécom Paris
Why support Télécom Paris?
While the French government provides funding for the School's relocation, payroll and operations, Télécom Paris must raise funds, which include support from alumni and families through the Fondation Mines-Télécom. Our patrons help us "put the best students in front of the best professors with the best equipment."
And support Télécom Paris's initiatives in 4 priority areas:
International
Social diversity
Entrepreneurship
Scientific excellence & innovation
Donating to Télécom Paris was an obvious choice for me: it's a way to express my gratitude to a wonderful school for the exceptional quality of its teaching and the kindness of the entire teaching and administrative staff. It's also a way to make a small contribution to expanding its reach.
Reda Merzouki, Class of 2017
Fondation Mines-Télécom supports Télécom Paris
Initiatives to support training and social diversity
Excellence scholarships – enabling students to carry out their studies in the best conditions and take part in international mobility programs.
"Boosting social mobility" – alumni volunteers mentor promising middle- and high-school students in order to help them access higher education in science.
MOOCs – a program funded primarily through the patronage of the Fondation Patrick & Lina Drahi, developed for the past several years by the Foundation and the School. Télécom Paris is a pioneer in this field, with 8 MOOCs developed and supported by the Foundation.
Awards for best internships and apprenticeships – to reward students from IMT schools for the quality of their work in particularly innovative fields.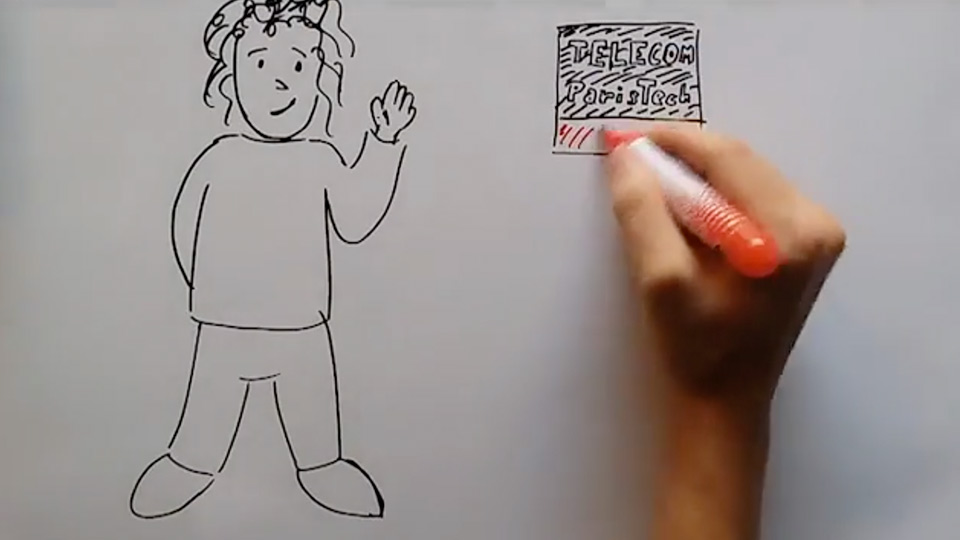 Amaury Durand: 3rd place internship award 2018 
Future et Ruptures Program: To fund prospective research at IMT on future-oriented topics such as networks and media of the future, communicating objects and digital uses. Its objective is to implement a long-term vision and test new scientific approaches.
Every year, an average of 5 PhD students from Télécom Paris take part in this program and apply for thesis awards organized by Fondation Mines-Telecom.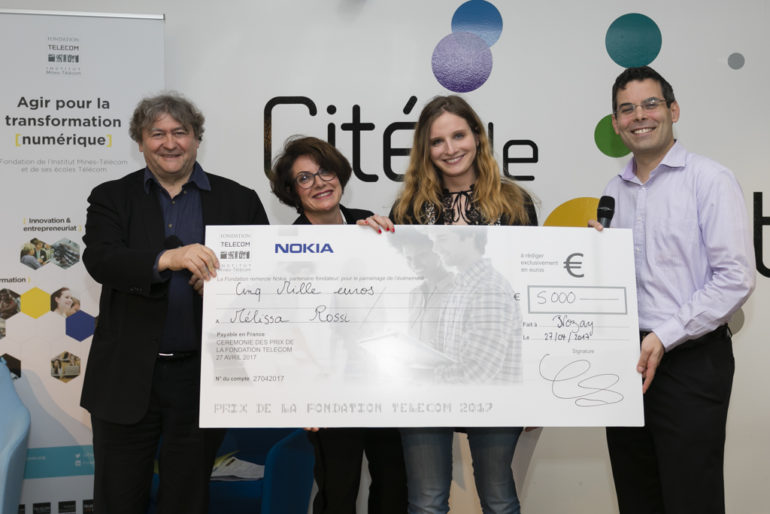 Teaching and research chairs: for the cross-fertilization of ideas between the industrial and academic world on topics related to the future of society and digital technology.
Funding for research projects: every year, three research professors present their work at Télécom Paris's Prestige dinner. The alumni in attendance select projects they wish to support.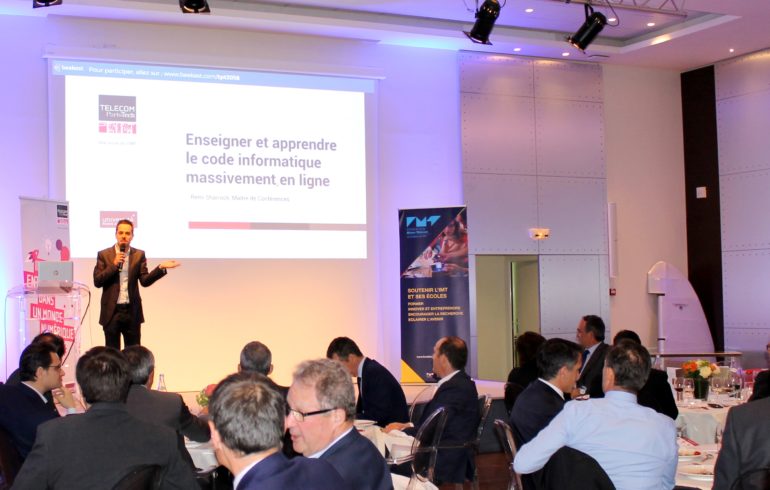 Entrepreneurship programs
Support for start-ups: funding training workshops for entrepreneurs from the ParisTech Entrepreneurs incubator.
Interest-free loan program: it aims to provide interest-free loans for start-ups to encourage their development. Every year, an average of five start-ups supported by ParisTech Entrepreneurs benefit from this program.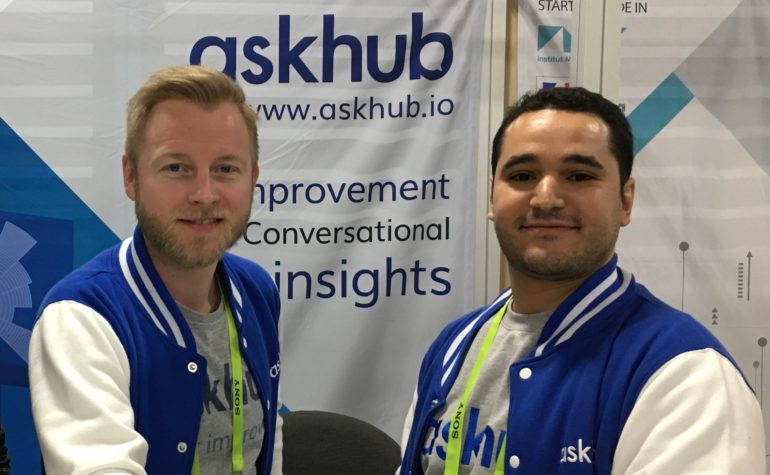 Innovation Day: for the past seven years, a jury made up of three alumni patrons has supported the school's annual innovation day. An excellent opportunity to showcase innovative projects developed by our students and start-ups.
Design Studio: created as part of the Student Digital Entrepreneurship Chair and funded through alumni donations. It gives students the opportunity to create projects, and start-up founders in residence benefit from support for their projects.
The future of Télécom Paris has your name on it!
A part of the School's new Saclay campus can be named in your honor. By adding your name to a campus location or a seat in a lecture hall, you contribute to the development of the school's strategic focuses. Visit our website to reserve a space.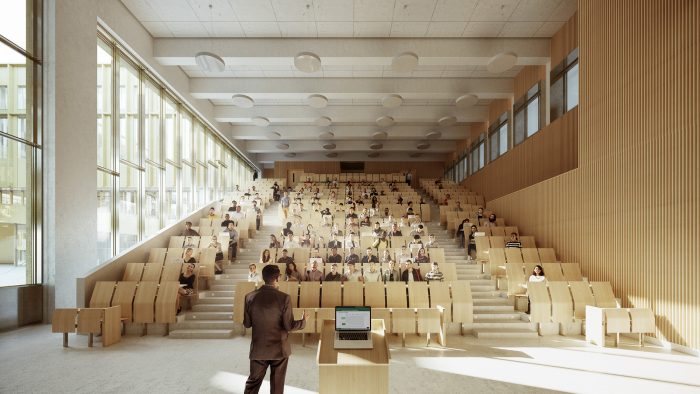 Sylvain Lamblot

Corporate Partnerships and Development Director

Télécom Paris

email

email
Delphine Baron

Private Patronage Director

Fondation Mines-Télécom

email

email