Inkscape 1.0, a new version for the graphics editor
22 July 2020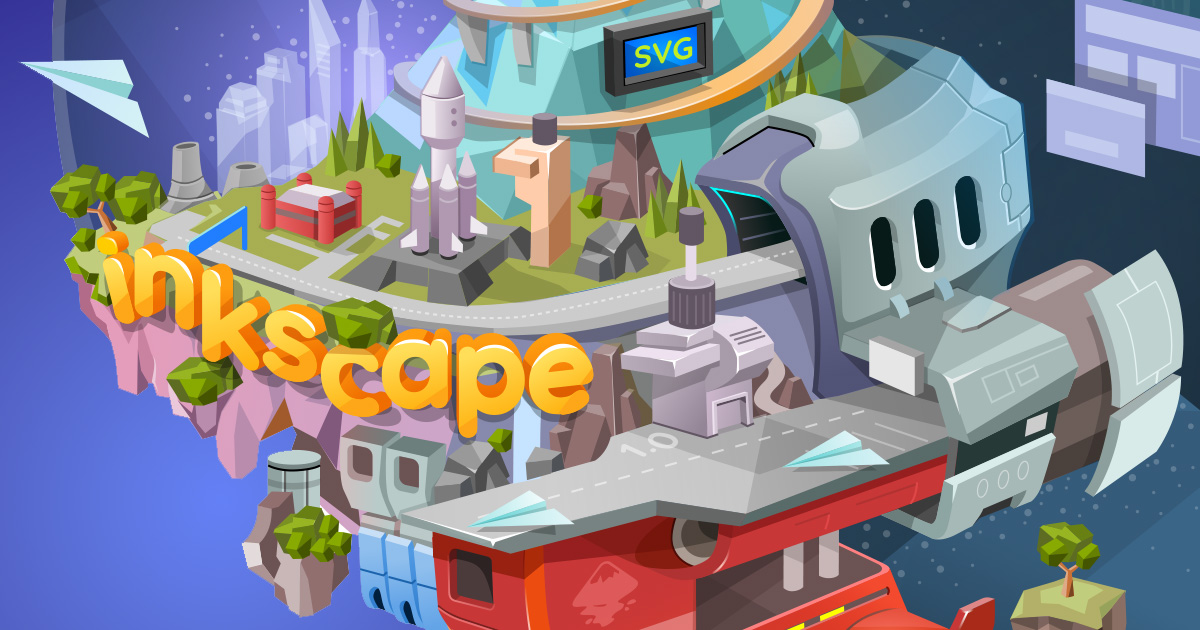 Inkscape is a free vector graphics editor, which can be used on different platforms:  GNU/Linux, Windows and MacOS. The software has a wide range of functionalities, making it a popular choice in the fields of technical drawing and illustration. The hotly anticipated 1.0 version has now been published. Marc Jeanmougin, Research & Development Engineer in the LTCI  lab at  Télécom Paris, coordinated the launch.
The previous version's reliability and scalability has already gained many fans among graphic designers. Inkscape is noted for sharp printing and rendering. It also boasts a simple interface, support in multiple languages and the ability to import and export different file formats including SVG, AI, EPS, PDF, PS and PNG.
The software is one of the free interministerial software packages [FR] recommended by the French State, as part of the drive to modernize its IT systems.
Inkscape 1.0 offers improved performance, enhanced user experience and a more web-friendly environment.
New Inkscape 1.0 functionalities, such as the GTK3 update, provide interface customization features. This version also provides users with many added visual creation options. For example, the Power Pencil for graphical tablets produces a broader stroke, as the user increases pressure on the tablet's surface with the stylus.
In addition, the software is suitable for web-based work, thanks to browser-compatible floating text. The software can now also be used on HiDPI (High Dots per Inch) screens, whose smaller pixel size is made for sharper displays.
A preview version is available on MacOS, although version 1.0 is quicker and performs more smoothly on Linux and Windows. New improvements on MacOS are planned for the next versions.
Open source by Télécom Paris
Télécom Paris set up the Center for Open Software Innovation (COSI) in 2018 within the LTCI lab. COSI catalogs all the open source software packages developed and co-developed by Télécom Paris professors, researchers and engineers.