Luc Julia, world-renowned expert in artificial intelligence, joins Groupe Renault (Automobilsport)
23 April 2021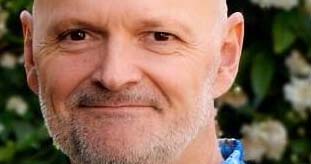 Groupe Renault announces the appointment of Luc Julia, PhD graduate from Télécom Paris, a worldwide expert in artificial intelligence and co-creator of the Siri technology, as Groupe Chief Scientific Officer.
Luc Julia is a French-American engineer and computer scientist, born in Toulouse and specialised in artificial intelligence.
After obtaining a BS and MS in mathematics and computer science from the University Pierre et Marie Curie (Paris), he obtained a PhD in computer science from the École Nationale Supérieure des télécommunications (Télécom Paris).
He began his career in 1994 at SRI International, where he created the "Computer Human Interaction Center". He participated in the launch of Nuance Communications, today the world leader in speech recognition, and co-founded several start-ups in Silicon Valley.
Photograph Paperblog