Visit of a delegation from Southeast University (SEU)
27 October 2023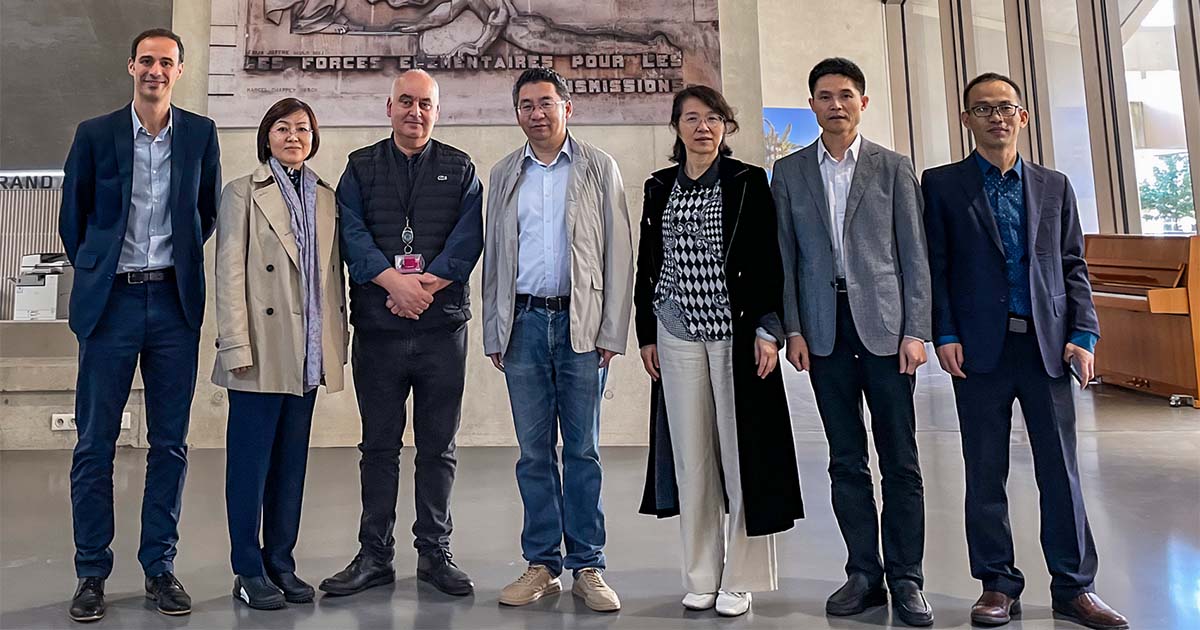 Telecom Paris hosted a 6-member delegation from Southeast University (SEU), China on October 20, 2023. The visit aimed at reviewing the conditions of the long-standing double degree program and exploring potential research cooperation.  
Telecom Paris was honored to welcome a high-level delegation of 6 people led by Professor Jin Shi, Vice President of Southeast University, including representatives of 3 institutions. The current version of our agreement covers our MSc in Engineering (Diplôme d'ingénieur) and 3 institutions of SEU: Chien-Shiung Wu College (CSWC), School of Electronic Science and Engineering (SESE) and Wuxi Campus.
After a presentation of the academic programs and research of SEU and Telecom Paris, discussions were held on expanding our double degree agreement, exchange opportunities, and discussing possible research collaborations.
Telecom Paris and SEU have been partners for 19 years. Both sides were pleased to meet again, as this is the first visit since 2018 and the Covid period. Telecom Paris looks forward to further cooperation and possible expansion with SEU, both in the academic and research fields.