Télécom Paris is taking part in EAIE 2023
27 September 2023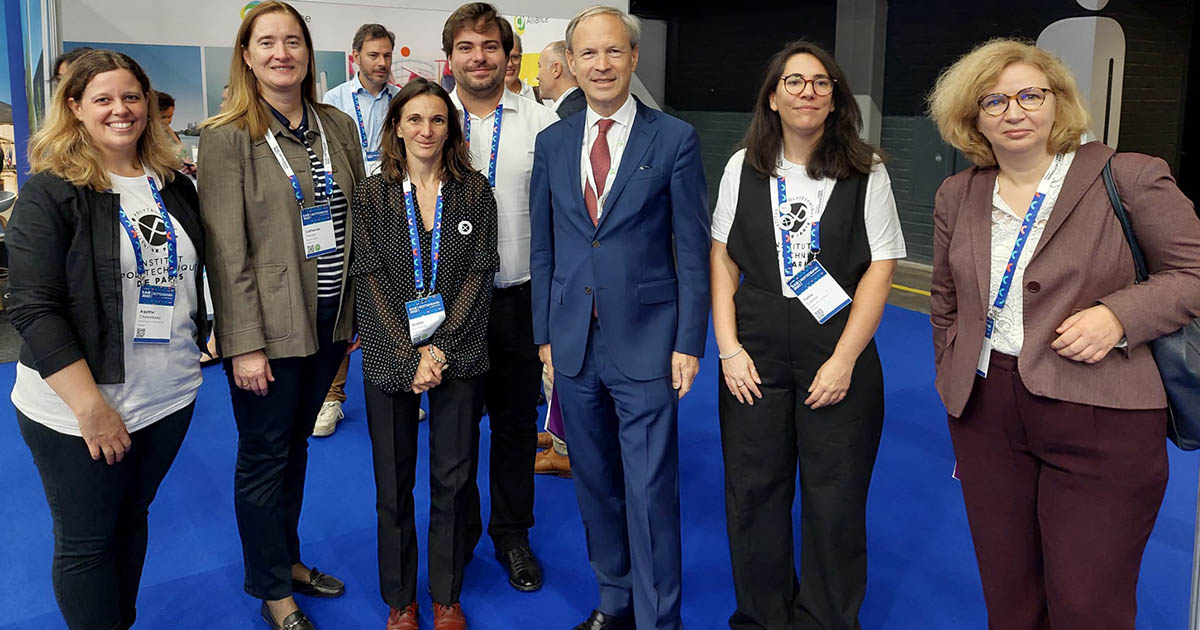 IP Paris delegation meeting with François Alabrune, the French ambassador to the Netherlands and Donatienne Hissard at the French pavilion
Télécom Paris is taking part in EAIE 2023*, Europe's leading international education fair, from September 26 to 29 in Rotterdam.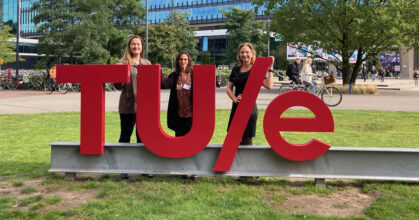 After visiting the attractive TU Eindhoven campus on Monday 25th during EuroTech Days, Catherine Vazza, Deputy Director of International Relations at Télécom Paris, had the pleasure of attending Campus France's EAIE reception on Tuesday 26th. She had enjoyable and productive discussions with two of our partners, Guylaine Larocque from Polytechnique Montréal, Canada, and Martina von Imhoff from TUM's Computer Science Department, Germany, as well as with Donatienne Hissard, Campus France's director.
At the EAIE booth, the IP Paris delegation met François Alabrune, the French ambassador to the Netherlands and Donatienne Hissard at the French pavilion.
Catherine looks forward to discussing student exchange opportunities with all the other prestigious institutions, strengthening existing collaborations and forging new ones.
Come and meet us at the Campus France pavilion B23, slot 13 until September 29!
*About EAIE: Founded in 1989, EAIE is the European center of expertise, networks and resources for the internationalization of higher education. The association is dedicated to promoting and strengthening quality international education in Europe and beyond. The association organizes an annual education fair in a major European city.