This page is dedicated to our academic partners in the MSc in Engineering program.
We have gathered here information and resources on the double degree programs and exchange opportunities at Télécom Paris. In particular, you will find our information sheet, application forms, brochures and videos and links to course offers.
Deadlines
Unless mentioned otherwise in our bilateral agreement, please note that all applications must reach Télécom Paris by the following deadlines:
Before April 2nd of the current year for the start of the school year in September, for:
– European and Canadian students nominated for a dual engineering degree program.
– Exchange students coming for the full academic year or for the Fall semester.
Before September 30th of the current year for the following academic year (starting in September), for non-European students nominated for a dual engineering degree program.
By November 1st for the following spring semester, for exchange students applying for the spring semester (February-July of the following year).
1/ Nomination
You may forward your nominations directly to incoming with the following details:
Last Name
First Name
Date of Birth
Level of study
Program Chosen
Exchange Period
Email
We then contact your students to inform them about our application process and we make sure that you are included in the email for information purposes.
2/ Application
2.a Application for non-European students
You can apply through a joint recruitment procedure (see below to know which universities participate in this procedure) or directly to Télécom Paris.
All candidates nominated by the partner institution may apply.
After notification of eligibility, successful applicants are shortlisted for a motivation interview.
Application deadlines may vary depending on your home university. We therefore advise you to check with your outgoing advisor first.
If you are currently studying at one of the following universities, you can apply online. This recruitment process is common to a selection of double degree programs with Telecom Paris, but also with ENSTA Paris and Télécom SudParis.

You may apply through this admission route if you currently study at:


• Argentina: Universidad de Buenos Aires.
• Brazil: Instituto Tecnológico de Aeronáutica, Universidade Estadual Paulista « Júlio de Mesquita Filho », Universidade Federal de Minas Gerais, Universidade Federal do Rio de Janeiro – Escola Politécnica, Universidade Federal do Rio de Janeiro – Instituto de Matemática, Universidade Federal do Rio Grande do Sul, Universidade Federal de Săo Carlos, Unicamp, Universidade de Săo Paulo – Escola de Engenharia de Săo Carlos, Universidade de Săo Paulo – Escola Politécnica.
• China: SJTU – SPEIT program, SouthEast University, Zhejiang University.
• Colombia: Pontificia Universidad Javeriana, Universidad EIA, Universidad Nacional
• Russia: Partnerships with Russian universities are suspended. Novosibirsk State University, Peter the Great St. Petersburg Polytechnic University, Tomsk State University
Deadlines may differ depending on the university you are from. Therefore, we advise you to check with your outgoing advisor first.
• Singapore: National University of Singapore – FDDP program


If you are studying at another non European partner university, please send your application directly to incoming@telecom-paris.fr.
2.b Application for European and Canadian students
Students or partner universities should send their application with the following list of documents (see resources section below) to incoming or to their contact at Télécom Paris.
Applications must include the following:
Application form for the MSc in Engineering degree (in English or French)
Statement of purpose (in English or French)
Learning agreement for Erasmus students
Curriculum vitae (resume)
Official transcripts and rankings stamped in the original language and a translation into French or English of at least the last 3 years of study as well as your grading system
A copy of your passport or identity card
At least 2 letters of recommendation
Copies of English and/or French language certificates – the list of accepted tests is indicated in the application form.
NB: The application process varies by program and country.
3/ Admission notification
Admission letters will be sent by e-mail as follows:
From mid-November for non-European applicants to double degree programs and second semester exchange programs (February-June)
In June for European and Canadian applicants to double degree programs, first semester exchange programs (September-July) or full year program
Resources
Application forms & fact sheet
Course offers & Learning agreement
Students may access our online course offer (current offer but few changes expected next year):
To find the available courses, please select the year of exchange according to our bilateral agreement. Students should consider course prerequisites before making their intended choice. Please note that course enrolment is subject to availability of places for exchange programs.
Brochures, reports, and presentations
Videos
Télécom Paris: a journey (1 min 56 sec)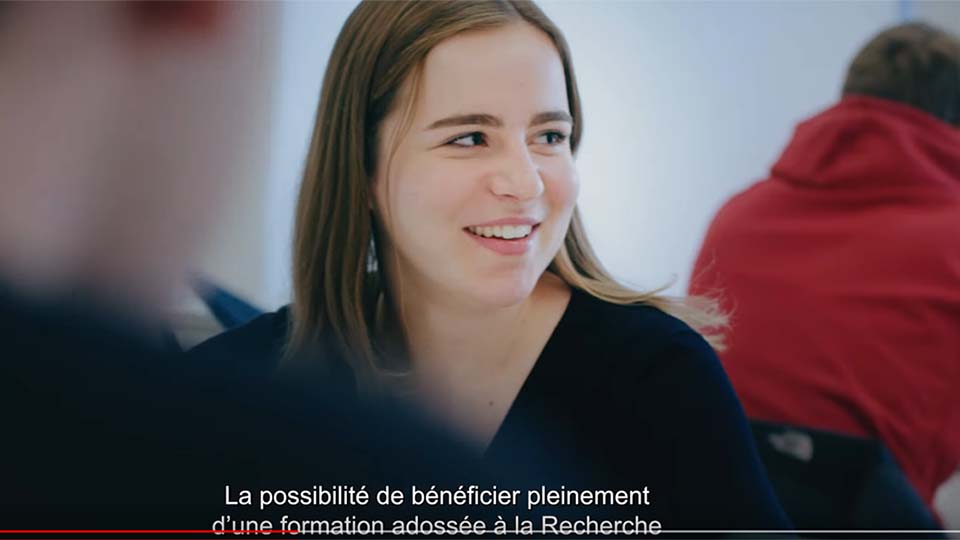 A short introduction for students (2 min 32 sec)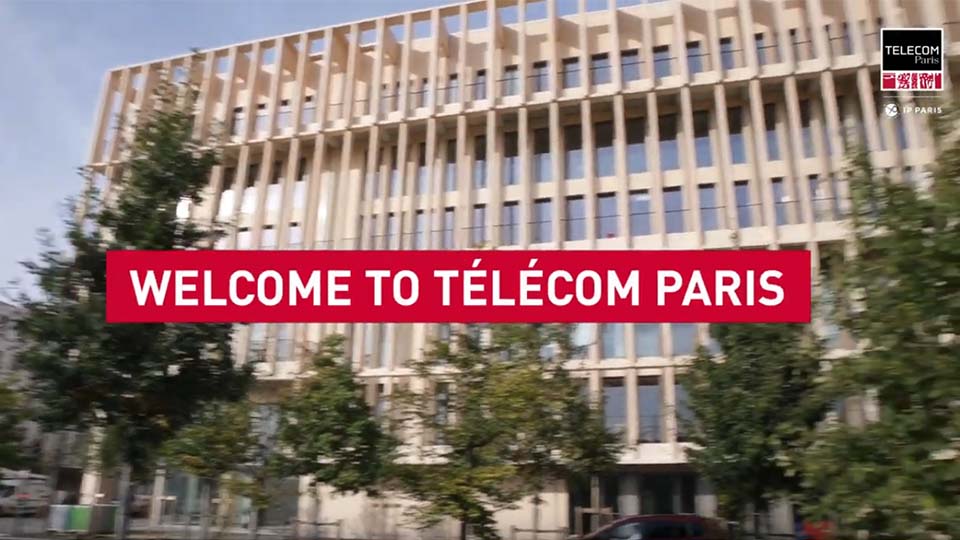 An interactive panoramic tour
Visit our new Télécom Paris building from a 360° angle! (click on the flag on the right corner)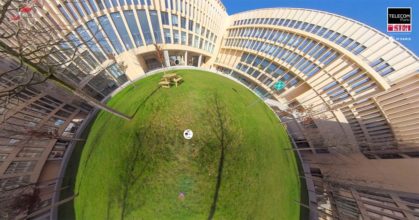 « How to » videos for students