Promote your scientific results: a new MOOC by IMT/Télécom Paris
06 October 2021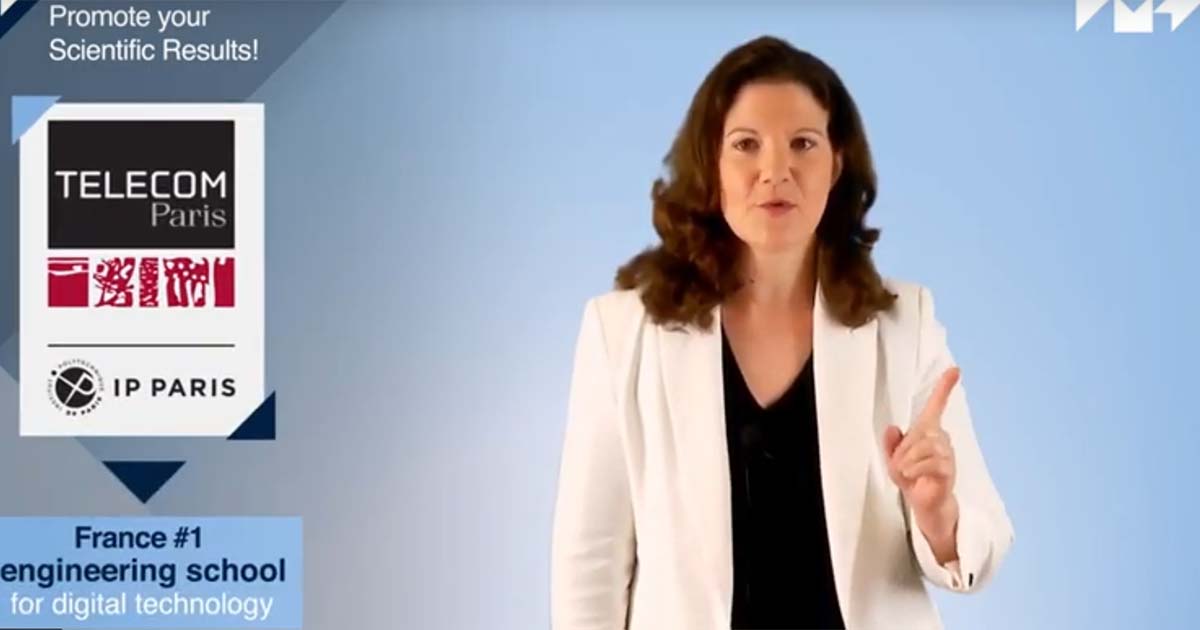 Scientific outreach is an essential skill that all research teams must master in order to share their knowledge and promote their work to a wider audience. IMT (Institut Mines-Télécom) and Télécom Paris have launched a MOOC which aims to meet the challenges of scientific communication and facilitate the influence of research teams in the global landscape.
Whether you are a member of the natural or human science community, if you are a PhD student, professor, part of an academic department or international team, or self-employed and you wish to showcase your work to a wider audience, then this is the perfect course for you. You will learn how to promote your work to professional peers, the general audience, and the media.
Designed by
Bethany Cagnol
, English communication coach, and
Sinead Namur
, Admission's Officer and teacher of English in the Languages and Cultures department at Télécom Paris, this online course brings together a team of experienced professionals, scientific experts, media specialists or communication coaches, who frequently speak at conferences and on various face-to-face or online platforms. [
video teaser
].
Key contributors who also appear in the MOOC:
Cécile Michaut (Science et Partage), Sinead Namur (Télécom Paris), Armelle Rancillac (Collège de France and INSERM), Frédéric Restagno (CNRS), Catherine de Coppet (journalist), Mary Ann Horn (NSF former director, Case Western Reserve University), Audrey Mikaelian (journalist), Mahasti Saghatchian (American Hospital of Paris), Dr. Marshall Shepherd (University of Georgia), et al.
In the current context of internationalisation of research and the need to promote one's results, this course provides key takeaways that participants can adapt to their own communication contexts.
Training exercises and sharing of practices
Exchanges are offered with the international scientific community to experience and react to pitches, presentations, question and answer sessions, networking and media speaking.
The content is offered in English on Coursera. The 30 videos, reflective exercises and discussion forums are accessible free of charge. Assessments and official certification are a part of the paid programme.
Registration is open; the course is scheduled to start on 11 October 2021, with resources available all year round.
The 5-week programme
Week 1: Identify your main message and adapt it to various audiences

Week 2: Fine tune your face-to-face and online presentation skills

Week 3: Gain essential practice in answering tough audience questions

Week 4: Develop networking skills with scientific peers and beyond your field


Nicolas Glady

, Dean & President of Télécom Paris, shares his experience: "Networking in the academic and institutional spheres".

Semaine 5: Learn how to reach out to and communicate with the press