TU Berlin students' visit at Télécom Paris
22 April 2022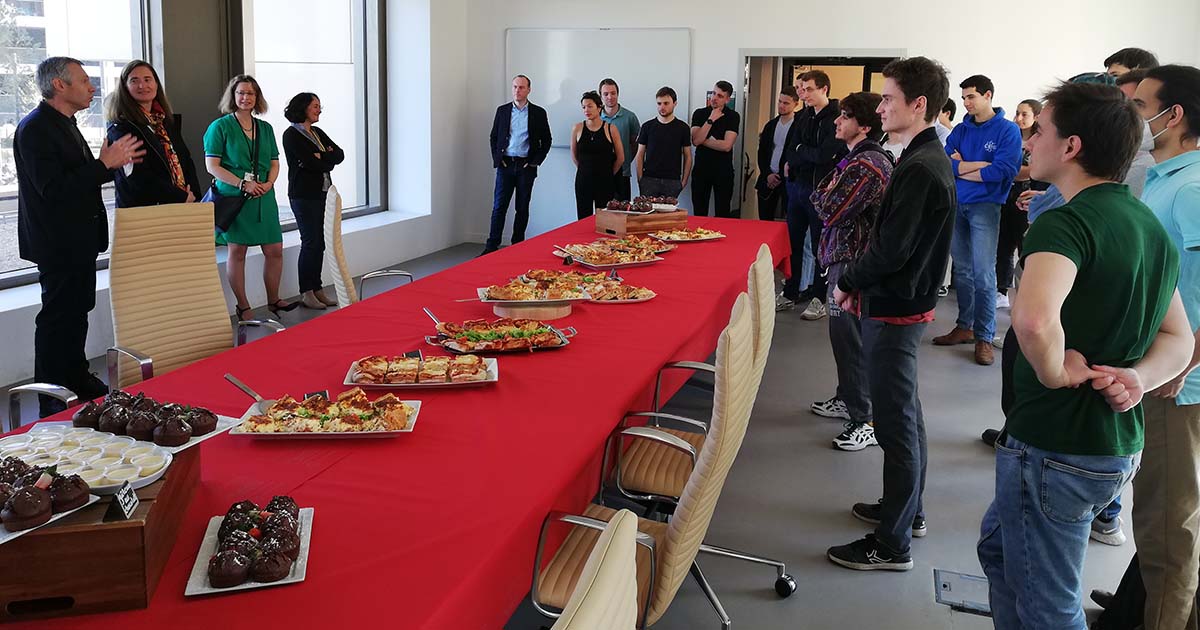 We had the pleasure to welcome students from the
Technische Universität Berlin (TU Berlin)
on our campus from April 14 until April 18, 2022. This exchange program was supported by the Franco-German Youth Office (OFAJ/DFJW).
The aim of their visit? Work on projects in bilangual tandem groups supervised by Jean-Philippe Hashold, a French teacher at TU Berlin and Verena Galganek, a German teacher at Télécom Paris.
After an initial phase of exchange and research activities, the groups started producing documentary films on subjects related to Franco-German scientific cooperation.  In June 2022, Télécom Paris students will go on a study trip to Berlin to finalize the projects and further develop their German knowledge.
During the lunch organized by the Languages & Cultures and the International Relations Departments, Télécom Paris students interested in studying in Germany were able to discuss with German students in a very friendly atmosphere.