[Replay Webinar] What are the ethics of artificial intelligence? (Bpifrance)
03 June 2020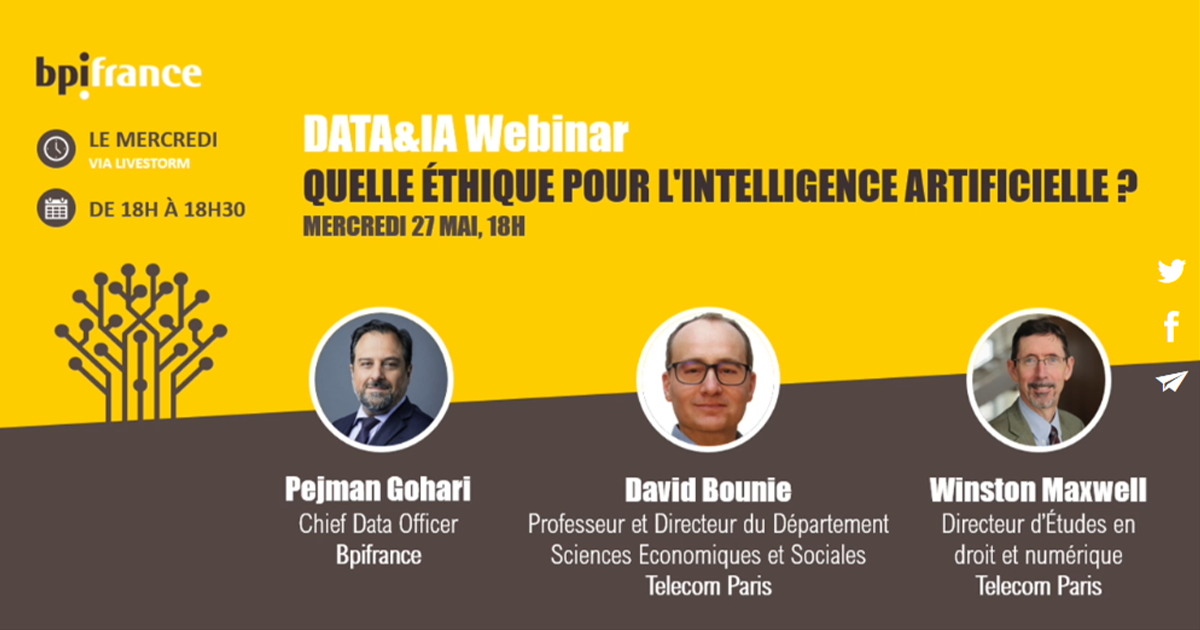 David Bounie, director of SES at Télécom Paris and Winston Maxwell, director of rights and digital at Télécom Paris held a webinar on Wednesday, May 27th on artificial intelligence and ethics.
For its 3rd webinar, Bpifrance has chosen to address the theme of artificial intelligence and ethics by welcoming
Winston Mawxell
and
David Bounie
. The opportunity for them to present the issues surrounding this subject as well as the new research initiative of Télécom Paris:
Operational AI Ethics
.