For those who like
Applied mathematics

Working on (very) recent topics

Objectives
The Data Science track covers all aspects related to the exploitation, management and analysis of structured and unstructured data.
In practice
The course combines theoretical and practical components, ensuring a good balance of math seminars and practical work in the computer room. You will increase your knowledge of databases, web development, statistics and statistical learning.
Language of instruction: English

After the track
3rd year technological innovation at Télécom Paris
Master's-Engineering Dual Degree
Learning option:
– Mathématiques, Vision, Learning (IP Paris/Univ. Paris-Saclay)
– Data Science (IP Paris)
– Data and Artificial Intelligence (IP Paris)
Data Management option:
– Data and Artificial Intelligence (IP Paris)
– DataScale: Data management in a digital world (Univ. Paris-Saclay)
Professions
Career opportunities include data scientist or analyst, statistical engineer, database administrator, or careers in research and R&D in statistical learning, data management, data extraction, data mining, and learning mathematics.
Testimonials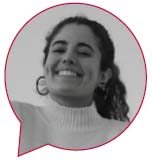 This track combines computer science and mathematics to teach us how to exploit databases. It features theoretical and practical courses (conducted entirely using Python and SQL), as well as group projects. These projects allow us to apply all our knowledge in the subjects of our choice and learn teamwork in a work setting.
In practical terms, the SD track perfectly complements a wide range of other tracks by providing both a general view of data as well as a more technical perspective in terms of data processing and exploitation.
This track plays a key role in numerous research projects and is therefore chosen by the largest group of students.
During the third year, it also offers the opportunity to participate in exchange and dual degree programs around the world. This provides students with a wide range of choices for continuing their studies in France or abroad. This track offers numerous career opportunities in cutting-edge sectors.
Olivia Hennequin, class of 2022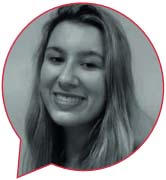 In the Data Science programme, students learn to process large volumes of data and analyse them using algorithms. The challenge is to distinguish the influencing parameters in order to build prediction tools, and more concretely to combine mathematics/statistics and programming. The 2nd year training includes a good mix of theory and practice. There are many practical exercises in Python and machine learning projects in the second semester on an applied problem: this year, on the answers to the French Great National Debate. And if you want to go deeper into the more theoretical aspects, that's also possible and there are more research-oriented openings in the 3rd year. This is the most popular course of study at the school, not only because it complements many other courses of study, but also because the fields of application are extremely numerous: finance, medicine, business, security, etc.
Madeleine Georges, class of 2020