For those who like
Understanding recent issues related to responsible and sustainable digital transformation
Discovering socio-economic methods for data analysis
Objectives
The MODS track helps students understand how markets and corporate strategies work and the impacts of digital technology and sustainable development on the organization of companies and digital platforms, business models and corporate information systems and innovations. It also introduces them to the qualitative and quantitative tools used in the Social and Economic Sciences.
In practice
The MODS track offers multidisciplinary and complementary courses (Management, Economics, Law/Ethics, Sociology) that provide a broad understanding of the issues involved in the modern digital transformation.
It aims to train engineers who will be able to transform society and innovate by creating business models that take into account new environmental and social approaches as well as ethics.
These courses will increase your theoretical knowledge while also putting it into practice through business cases, mini projects in class, and projects with companies, start-ups, organizations and outside experts.
Language of instruction: English

After the track
3rd year technological innovation at Télécom Paris
Master's-Engineering Dual Degree
Network Industries and Digital Economy (IP Paris)
Design Innovation Project (IP Paris)
International option
Master of Science in Management and Technology,
Master of Science in Economics (LSE, Berkeley,
Columbia, MIT)
Professions
Strategic or IT consulting, marketing, finance or technological product and service development.
Testimonial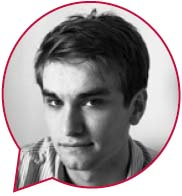 The MODS track offers courses on responsible digital transformation and introduces us to digital management projects while keeping social, ethical and environmental factors in mind…
We directly apply the concepts learned in class through very interesting corporate projects.
For example, we worked in a group of three with Air France for six months to develop 5G applications for Paris-Charles de Gaulle airport. I also worked on the socioeconomic issues affecting the CityTaps start-up, which develops connected water meters in Africa.
We learned a lot about the organization and strategies of start-ups and large companies.
Paul Frambot, class of 2022
And also: Morpho Labs, non-profit finance through blockchain