Repères biographiques
Short Biography
Activités :

enseignement,

recherche,

projets
Activities :

Teaching,

Research,

Projects
Research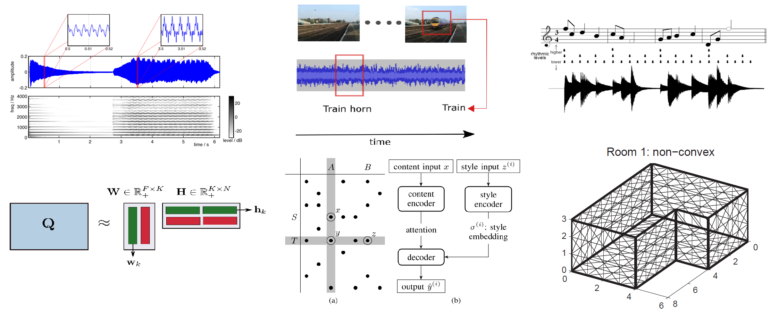 My research interests are mainly in the field of machine learning and speech/audio signal processing and include topics such as:
Signal representations and signal models : Subspace methods, sparse representation, atomic decomposition, Non NEgative MAtrix factorisation (NMF), Source Separation…
Machine learning methods for audio/music signals : machine listening, Music Information Retrieval (MIR), Audio/Music indexing, Speech/audio segmentation, Speech/music emotion recognition.
Models for multipitch estimation in polyphonic music signals, rythmn/beat estimation,musical instrument recognition
Audio Coding and 3D Audio
Multimedia and speech signal analysis, speech synthesis
Teaching
Main courses include:

Interrogation du serveur HAL en cours...
Waiting for HAL server...